Summer's here and the time is right for racing, dancing and fighting in the street. Also new anime. In this article I'll be going over all the shows I'm looking forward to the most so fricking…crack the window or get the fan on…maybe get some ice cream…I dunno man whatever.
Rewrite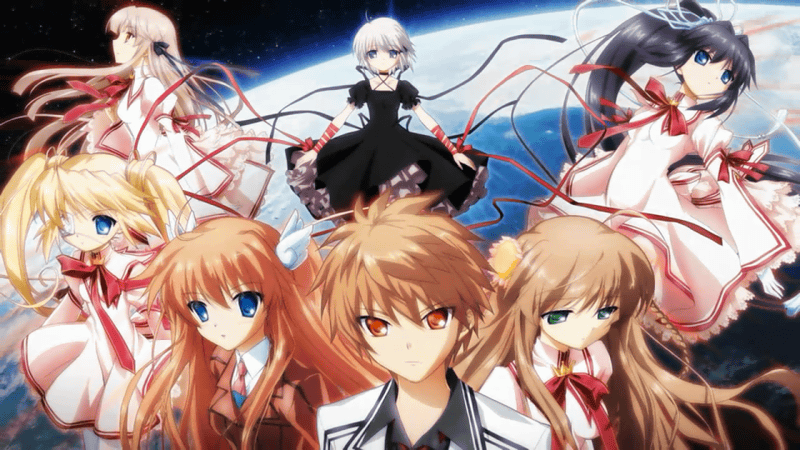 Honestly the sole reason I want to watch this show is because it's a Key story. There are four things I will always want to check out. Shows by J.C. Staff, Kyoto Ani & Trigger along with Key adaptions. Rewrite is a visual novel I've known about for a while so I'm very curious to see what it's about. There are some red flags however such as the choice of studio, 8bit, and the PV which to be honest looks a bit poor. But time will tell, we might have another great show in the Key world with this one, who knows!
Orange
I was interested before I even read the summary, which is something I rarely do actually. I judge based on how the cover picture looks and prefer to be surprised about the plot. But Orange seems to be a really neat production. I am aware of the live action film but have never seen it nor read the manga. The bits of art look really pretty and I'm defiantly looking forward to this one. I expect a feels trip.
Amaama to Inazuma
This one looks to be a nice sweet heartwarming show, about a dad and his kid. Hina's voice actress, Rina Endou, is getting her second major role, this is great since she did fantastic in Barakamon and it only makes sense to have kids voice kids. I expect it to be primarily comedy based with some nice moments here and there.
New Game! 
 More then anything I'm looking forward to New Game because it's being handled by Doga Kobo who are known for their fantastic character animation. Given how great their current show Sansha Sanyou looks and moves I expect more great animation from New Game. The concept is fun as well, a girl working at a video game company. Obviously it won't be like Shirobako, as it's most likely going to be a bright colourful silly show, but it might be a fun one.
Kono Bijusubu ni wa Mondai ga Aru!
Now we are getting into my most hyped shows! Kono Bijusubu is about an art club with wacky characters. I'm so down, this looks like the kind of show for me. Not only because it's a show about an art club, but the setting and tone are very appealing. The 15 second CM doesn't show anything to get excited about but going off the picture and desperation I think I might like this one! I'm all for slow moving slice of life shows relating to my hobbies!
Amanchu!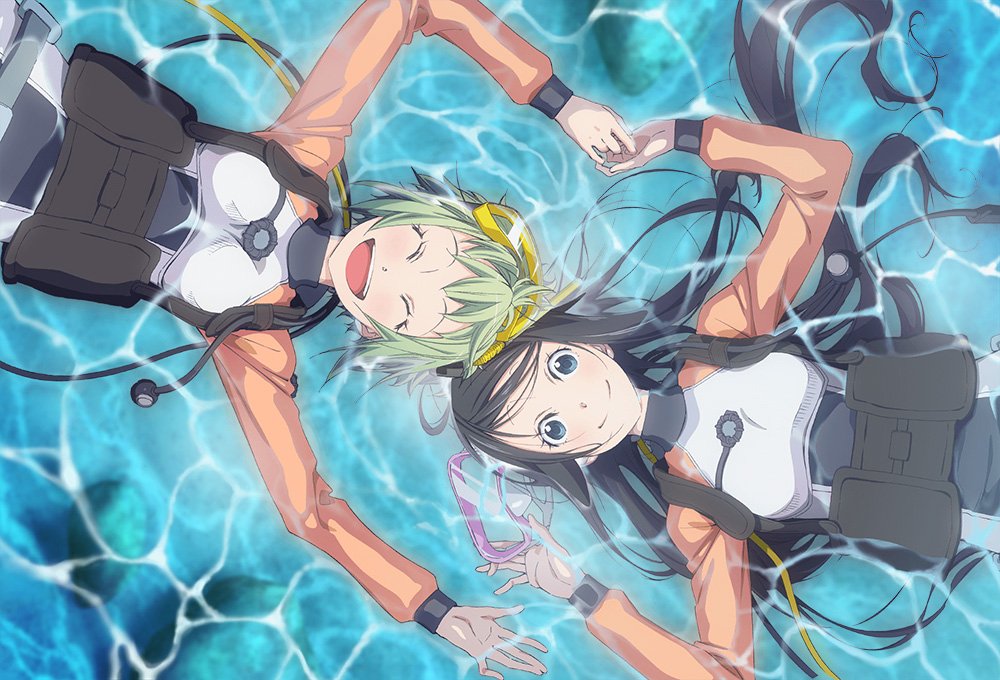 This one from J.C. Staff is about girls who like to dive. With it's very pretty scenery and gorgeous artstyle, I am very much excited for this show. It looks to be a good follow up to Flying Witch in terms of tone and appearance. The artstyle is so great, it's perfectly shoujo in a way we rarely ever see anymore. I think this is going to be a great slow and easy watch!
Masou Gakuen HxH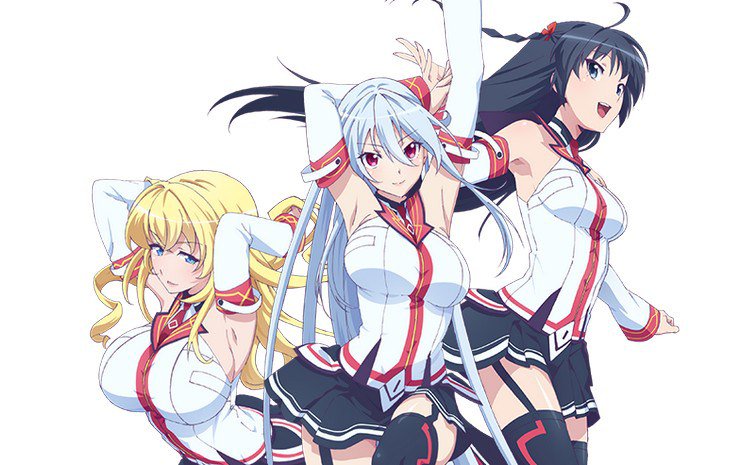 No doubt this show is going to suck and be nothing more then classless garbage…but that's why I want to check it out. The PV is crazy, the story is about a guy who gives girls power ups by engaging in erotic activity. So stupid! But it must be seen. Some things are just like that. Plus nothing like a little ecchi to spice up the season. Look at last summer, Shimoneta, Prison School, Bikini Warriors, Monster Musume, it was one hella lewd season. HxH is looking to be the only show of that level coming up. Let's see how it is!
Love Live! Sunshine!!
Oh ya baby. This is it. My most hyped show of 2016, the climax of the year in anime as it is. If handled well I have no doubts it's likely to end up as #1 for the season and year in my personal list. Love Live is one of my top 10 shows and this is the next generation. Aqours is the new unit and I really like everything from them so far. Nothing has changed, the story is a near copy of the original in terms of set-up and the characters similar, but hey, more Love Live, no complaints there. If I don't like it I'll be honest with myself, but from the look of things I believe it'll be a very fun ride!
Onara Gorou
It's an anime about a fart cloud. Literally I don't even need more words.
That's it for the big ones. There are some others I'm kind of interested in but I want to cut back a bit after going too hard this season. There is a lot that looks good next season, especially my personal heavy hitter of the year Love Live Sunshine, so I hope it'll be a fun summer for anime!